Are you searching for a material that can be used for a variety of purposes? At Reclaimed Textiles, we have a diverse selection of cloths, towels, and rags for different industries including janitorial, oil and gas, painting, and industrial. One of our most popular items is our t-shirt rags. Discover why so many people purchase our t-shirt rags below.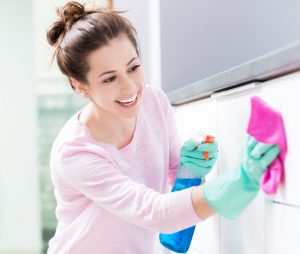 Soft Material- The softness of a material is crucial when you are wiping certain surfaces. You do not want to scratch the surface. Our t-shirt rags are ideal because each one is made from an actual t-shirt and the material is soft. Whether you are dusting wood furniture or wiping dirt off of a glass surface, you should be using a soft rag to ensure you do not scratch the item you are cleaning. Another benefit is the cloths are almost entirely lint free.
Practical- Since the material is soft it is very versatile in how it can be used, which makes it very practical for many of our customers. Why would you want to have three different rags for three different jobs when you could use t-shirt rags for almost every cleaning job?
Call us today at (888) 215-8216 to place your order of t-shirt rags. Don't forget to ask about our bulk ordering options.