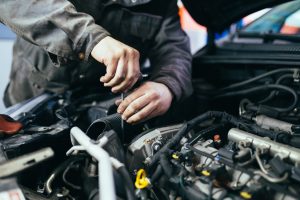 Whether you are working in an auto repair shop or in your own garage, you will understand the need to have wiping rags in reach at all times. When you are working on vehicles, it can get very messy and dirty. Discover how our t-shirt rags can help you keep your garage clean below.
Wipe Hands Clean- From changing the oil to tightening bolts, your hands will quickly be covered in dirt. You can keep your hands clean with our t-shirt rags. These rags are soft, but durable which is ideal for wiping grease from your hands.
Cleanup Liquids- Pouring liquids such as oil or brake fluid can be tricky and it is common for people to drip a little. Now you can quickly clean up minor spills with our high-quality t-shirt rags.
Keep your garage clean when you order t-shirt rags from Reclaimed Textiles. You can request a sample of our t-shirt rags by calling us at (888) 215-8216 right now.