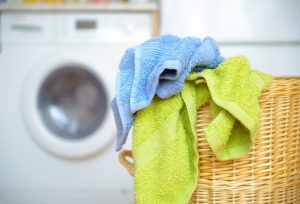 Here at Reclaimed Textiles Co., our staff is dedicated to bringing all of our clients the best wiping materials for all types of messes. Various industries trust us for all of their wiping rag needs. Check out the three advantages you can enjoy when you decide to become a Reclaimed Textiles Co. customer.
Washable
After using our wiping and t-shirt rags, you can simply throw them into the wash for a nice clean rag. Whether you want to wash it after every use or after a couple of uses, you can keep using our rags over and over again.
Durable
Another reason why so many people are turning to Reclaimed Textiles Co. for wiping and t-shirt rags is because our products are durable. We are proud to provide our clients with quality rags because we understand how important it is that rags do not fall apart after just a couple of uses.
Better for the Environment
Since our rags are reclaimed, you are saving these materials from adding to the overflowing landfills. We are proud to help the environment by reducing the number of materials that makes its way into landfills every year. We need your help to continue to make a positive impact on our planet.
Inquire more about our t-shirt rags by calling (888) 215-8216 right now.